Los Angeles County Offering Free Mental Health Services to Students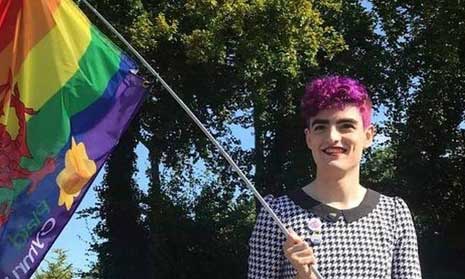 Debra Duardo, the superintendent of schools for Los Angeles County, referred to the endeavor as "much-needed."

In a news release, Duardo stated that "we continue to see the catastrophic impact the epidemic has had on our children's mental well-being," adding that the program is a component of an initiative to enhance the scholastic and life outcomes for children in the county.

LAUSD Superintendent Alberto Carvalho expressed his optimism that the district's choice to participate in the programs will "dramatically improve our support capacity" for mental health in schools in a statement. He said that the COVID-19 pandemic has raised the need for mental health services in schools, resulting in "unprecedented levels of trauma and pressures affecting our pupils."

The Hawaii Department of Education and Hazel Health collaborated to provide behavioral telehealth services to the state's more than 170,000 pupils last year.

More than one-third of high school students reported having poor mental health during the pandemic in 2022, with 44% of them stating they felt depressed or hopeless all the time, according to the Centers for Disease Control and Prevention.

According to surveys from the School Pulse Panel conducted by the National Center for Education Statistics of the U.S. Department of Education, 67% of schools say they have increased the type or quantity of mental health services offered since the epidemic started.

However, the most commonly mentioned restrictions involved a lack of mental health providers among the 88% of schools that did not strongly believe they could successfully provide mental health services to students in need. Lack of access to providers (57%) and insufficient staff (61%) were two restrictions.

According to a September 2022 assessment examining the state of school-based mental health services, "Schools have long suffered provider shortages, but this topic has recently gotten increasing attention in light of growing mental health concerns among students."

A potential remedy might be telehealth in educational settings. A Rand Corp. study released in January found that the expansion of telehealth during the pandemic increased the rate of mental health care, with some conditions experiencing a 10% to 20% increase in mental health treatments offered by December 2020 compared to the beginning of that year.

The bipartisan Safer Communities Act and the American Rescue Plan Act, both of which include investments in such services, have drawn attention to the growing need for school mental health services at the federal level.