Servant Hearts Clinic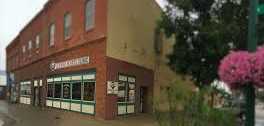 Credit: Servant Hearts Clinic
Description
Please visit Servant Hearts Clinic's website or call them to confirm the hours of operation and/or services listed on this website are still available.
Christ-centered medical clinic.

Clinic nights: Mondays 5:30pm - 8pm.

We do ask that patients please not enter the building until 5:30 p.m.
to allow our staff to completely set up and prepare for clinic. We
would also ask that if you are planning on coming to the clinic to
please plan on being at the clinic by 7 p.m. to allow adequate time to
be seen at the clinic.





Services not provided by Servant Hearts Clinic at
this time include dental, diagnosis or treatment for sexually
transmitted diseases, HIV testing, prenatal care, treatment for
Emergency Medical Conditions, radiology, immunizations and chiropractic
care. We do not prescribe any narcotics.


Servant Hearts Clinic serves people who are without health insurance or who are underinsured.  The clinic will see urgent care patients with non-life threatening conditions.  Our goal is to serve an immediate need. Care is provided on a first-come, first-served basis.  No appointments are taken.

We will see all patients, providing:

    Medical care
    Mental health care
    Pastoral care
    Social services

Services we do not provide:

    Dental Care
    DOT Physicals
    Pharmacy Services
    Sexually Transmitted Disease testing
    Prenatal or obstetrical care
    Fracture Care
    Treatment for Emergency Medical Conditions
    Radiology Services
    Immunizations

Our volunteer staff will use judgment in admitting or denying any patient to the clinic.  No patient who is under the influence of alcohol or drugs will be admitted for care. If a patient presents who is in a serious emergency condition (such as suicidal or extremely ill), he or she will be escorted to the Emergency Department at Avera Sacred Heart Hospital.   If the patient requires ambulance transport, it will be arranged and the patient will be responsible for the ambulance service cost.

Gallery
Attention!
The description above may have been submitted by the facilities manager at Servant Hearts Clinic or by a user contributor like you. If you are aware of any copyright infringement, please contact us.
Questions & Answers
Help others like you find out more about Servant Hearts Clinic. Do you know the answers to any of these questions? Contribute now and help others like you.
Q. Is this facility really free?