Cognitive Behavioral Therapy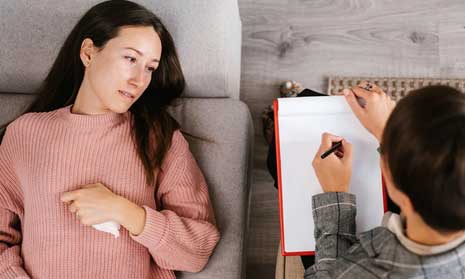 Cognitive Behavioral Therapy (CBT) is a type of psychotherapy that focuses on helping individuals to identify and modify unhelpful thoughts, emotions, and behaviors. CBT is based on the idea that our thoughts and beliefs can influence our emotions and behaviors, and that by changing our thoughts and beliefs, we can change how we feel and act. During CBT, individuals learn how to recognize and challenge unhelpful thoughts, emotions, and behaviors, and develop healthier ways of thinking and behaving. CBT also helps individuals to learn how to manage stress, cope with difficult emotions, and develop healthy lifestyle habits.
Cognitive Behavioral Therapy is typically offered by psychologists, psychiatrists, social workers, counselors, and other mental health professionals. Depending on the individual's needs, a mental health professional with experience in CBT may be recommended. Additionally, there are many online resources and support groups available for individuals to access CBT services.
In many places, cognitive behavioral therapy is free. Depending on the person's location, nearby mental health facilities, hospitals, or clinics may offer free CBT services. In addition, people can get free CBT services through a variety of internet resources and support groups. Additionally, CBT services may be covered by some insurance policies.